Wednesday, 20 December 2017 11:29
We made these for the first time for Christmas 2017. They are great little refreshing lemon cookies. They stay soft and chewy which I love and they are a great addition to a holiday cookie tray, or to make any time of year.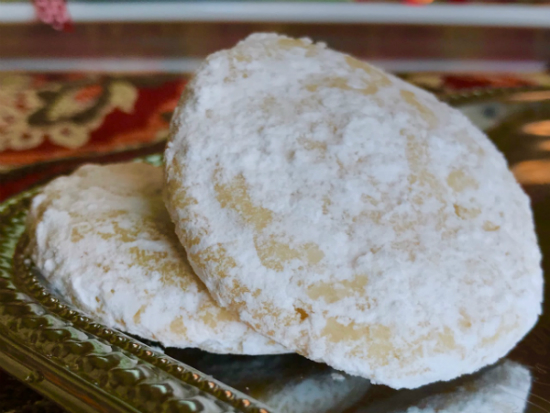 Ingredients:
1 1/3 cups sugar
2 Tbs grated lemon zest
1 cup butter, at room temperature
6 Tbs freshly-squeezed lemon juice
4 Tbs honey
2 tsp vanilla extract
2 tsp lemon extract
4 cups all-purpose flour
2 tsp baking soda
1/2 teaspoon sea salt
1 cup powdered sugar for dusting
Instructions:
Combine the lemon zest and sugar in the bowl of a stand mixer. Using your hands, rub the zest into the sugar for a minute or so until the mixture is very fragrant. Add the butter. Using the paddle attachment, cream together the butter and lemon sugar, stopping and scraping the sides of the bowl as necessary.
Add the lemon juice, honey, vanilla extract, and lemon extract and beat until combined. The mixture may look curdled because of the lemon juice.
Add the flour, baking soda, and sea salt, and beat until the dough comes together and begins to form a ball. Chill the dough in the refrigerator for at least 30 minutes.
Preheat the oven to 350°F.
Form the dough into balls about an inch and a half in diameter and place them two inches apart on a cool, parchment lined cookie sheet. Bake in the preheated oven for 8-10 minutes, or until the bottoms are light golden brown. Let the cookies cool on the baking sheet for a couple of minutes, then carefully transfer to a rack to cool completely.
Once the cookies have cooled, toss them in powdered sugar and serve.